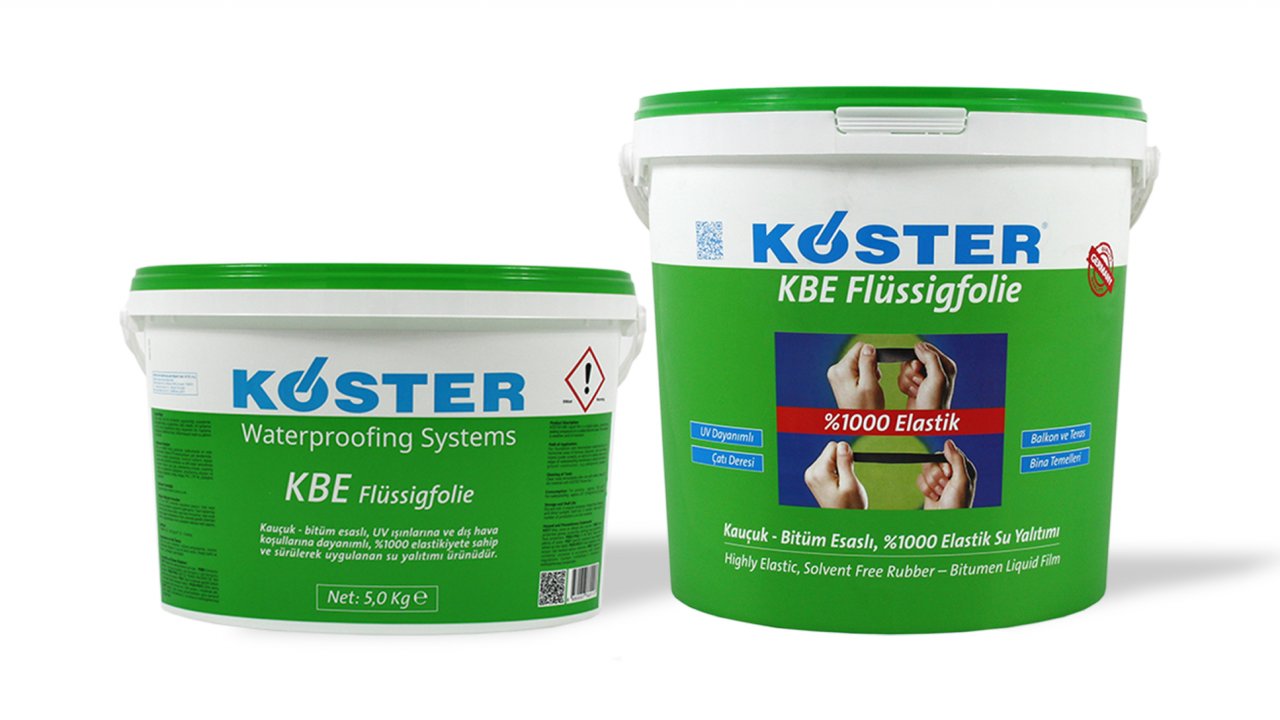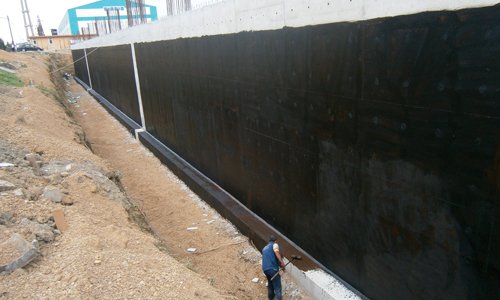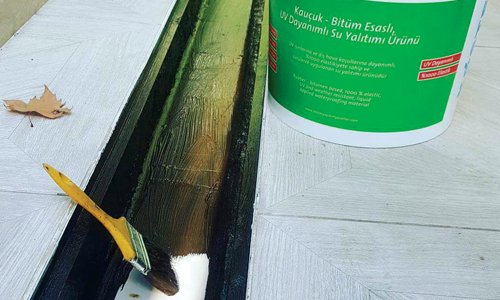 Rubber – Bitumen Liquid Film With 1000% Elongation
The KBE Liquid Film is a highly elastic, single component, solvent free waterproofing material based on a unique combination of rubber and bitumen. The product is liquid applied with a brush, roller or suitable airless spray equipment.
Once applied to the substrate KBE-Liquid Film forms a weather and UV resistant coating.
Application Areas : Balconies-terraces (under scree/tile), roof gutters, basement tanking-curtain walls, also suitable for repairing old bituminous membranes.
Consuption: 2,0 - 3,0 kg/m2
Packaging: 5 kg pail / 20 kg pail