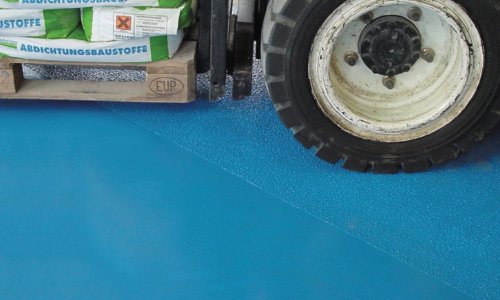 Epoxy Based, Textured Floor Coating
KÖSTER KB-Pox LF-VS Struktur is a epoxy based, 2 component, solvent free and tixotrope floor coating.
The materials tixotrop properties give it a unique textured surface look and non-skid properties. In combination with suitable primers like KÖSTER KB-Pox LF-BM it is possible to create economic and high quality flooring systems for industrial appliacations with a good visual optic and high mechanical resistance.
KÖSTER KB-Pox LF-VS Struktur is also suitable to be applied on self levelling epoxy coatings or broadcast coating systems.
It has CE certificate in EN 1504-2 standard.

Consumption: 0,60 - 1,0 kg/m2
Packaging: 18 kg SET