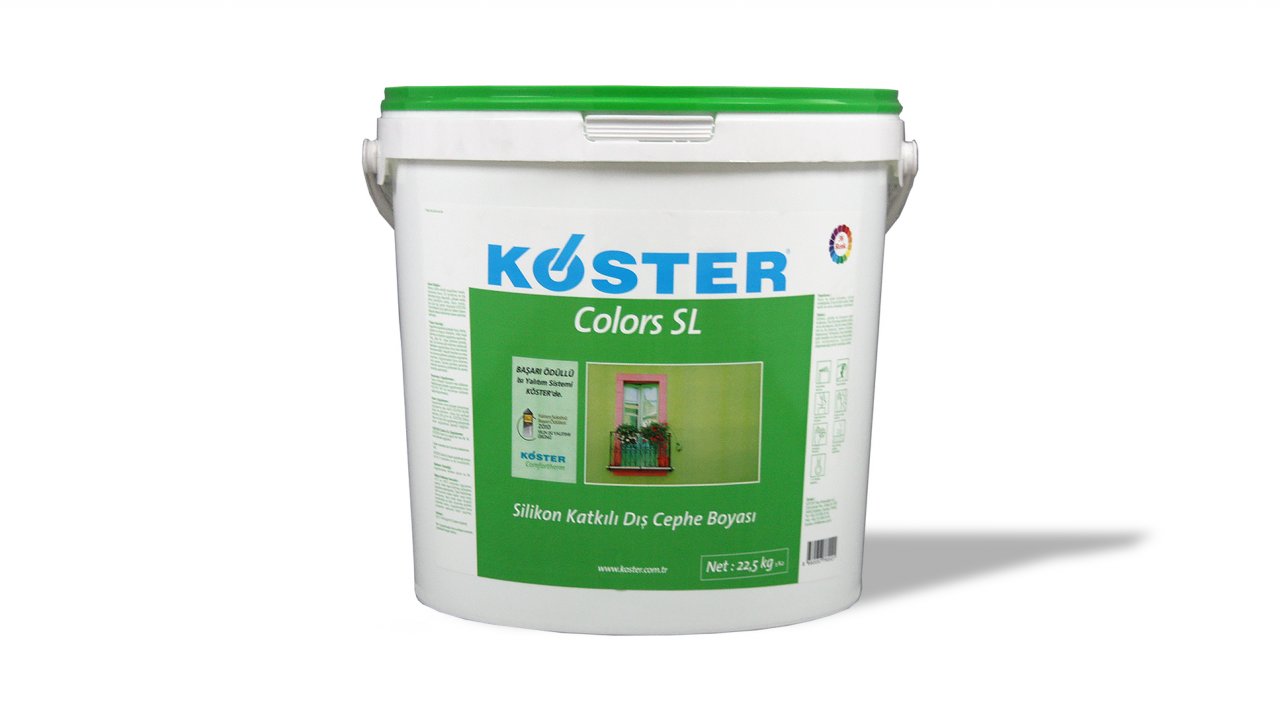 Silicone - Acrylic Exterior Façade Paint
KÖSTER Colors SL is a silicone-acrylic copolymer based, flat exterior façade paint.
KÖSTER Colors SL is resistant to UV and exterior conditions, temperature fluctations, rain, snow etc. The material is produced as a white base and is then coloured in 66 standart colors.
The paint is formulated to be used with KÖSTER Comfortherm Exterior Thermal Insulation Composite System (ETICS).
Consumption: 0,4 kg/m2 (2 layers)
Packaging: 22,5 kg pail