Mould fungi quickly develop in humid and cold corners and are seen in the form of black stains. This fungi, which reforms in a short time even after it can be wiped off, can cause chronic exhaustion, running nose, coughing and allergic reactions and lead to important disorders especially in children, the elderly and those with weak immunity systems.
Mould fungi are seen mainly on walls facing the north, intermittently heated areas and basement floors. They are also encountered frequently in places that contain intense humidity such as the kitchen, laundry and WC.
The following products are used to remove and prevent mould: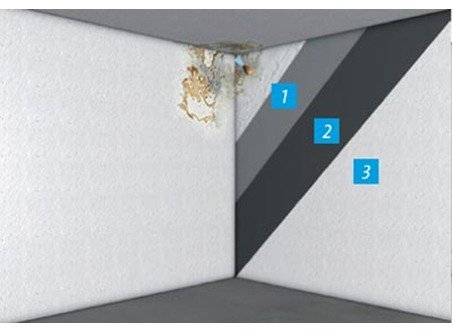 To remove moulds on ceilings and walls:
Click here for product information on KÖSTER Mould Cleaning Solution...
Ceiling and wall painting resistant to mould formation:
Click here for product information on KÖSTER Anti-Mould Paint...